VoiceOver
VoiceOver is a Text to Voice Converter app that will read aloud any text file on your device. For many languages it can read out from a PDF file with the help of a built in text extractor. No need to type or paste(though you can). Read aloud text or pdf file on your device. File selector enable you to select the file to read.
Take a look at the screen shot below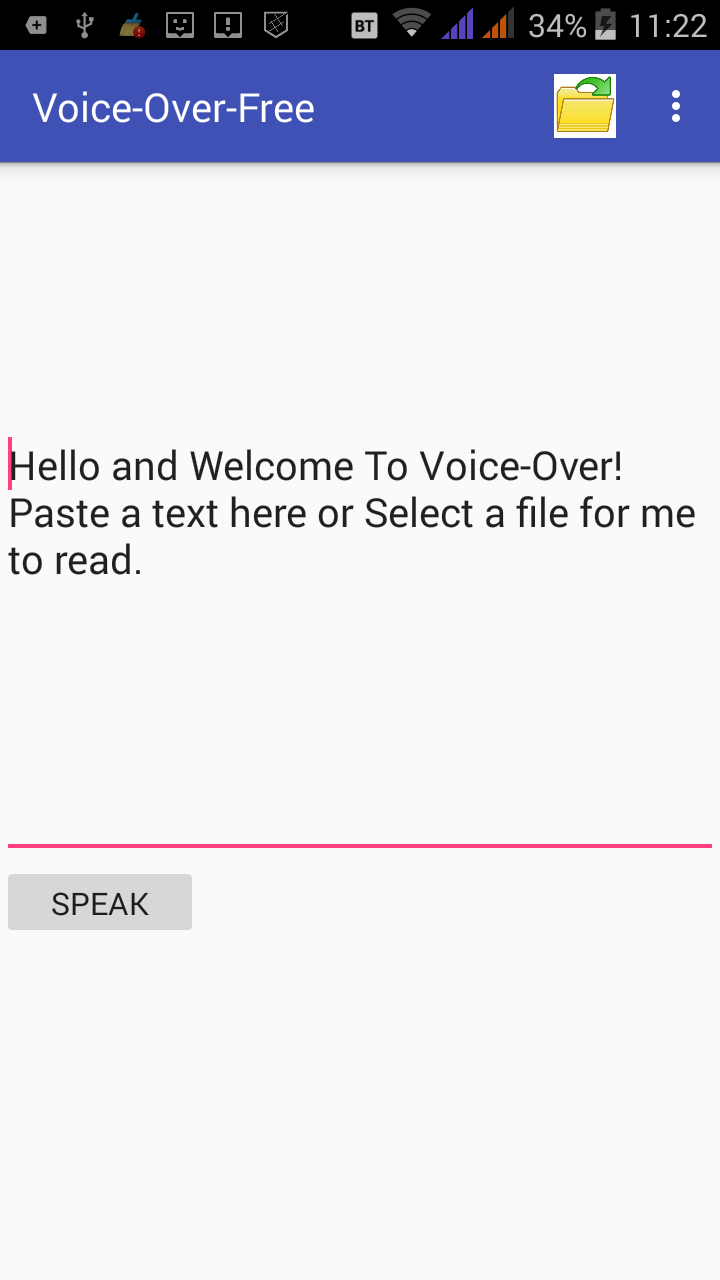 This is a highly useful app for students wanting to read their books or others wanting to read a novel or any interesting material -fiction , non-fiction or other
You can change the language using the spinner (combo) at the top.
The Speak button starts the speech. Stop Button stops the speech.
You can save the voice output as mp3 file using a check box. This is useful if you want to hear the audio any time (you don't need this app).
You can change the pitch of the voice using a slider. Preference for low or high pitched voice can be used here and should contribute to more satisfaction.
You can change the speech rate (i.e speak fast or slow) of the voice using a slider. Useful if you cannot follow fast English speech or want to hear some thing carefully.
PDF Extractor works well for most European languages. Among Indian languages currently only Hindi language is supported. PDF file can be as long as you want . There is no 4000 character limit. Listen for 5 minutes or 60 minutes.
Download Free/Trial version
From
Download paid version
From